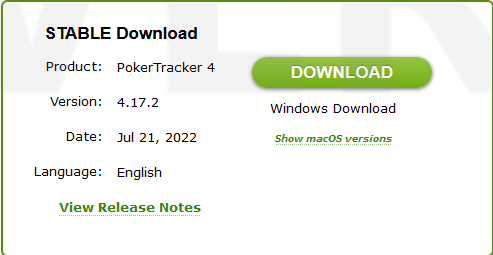 Depuis la dernière mise à jour, quand ça part à tapis préflop sur le réseau party.fr, il y a un bug et la hh n'est pas report, y'a d'autres personnes qui sont dans le même cas?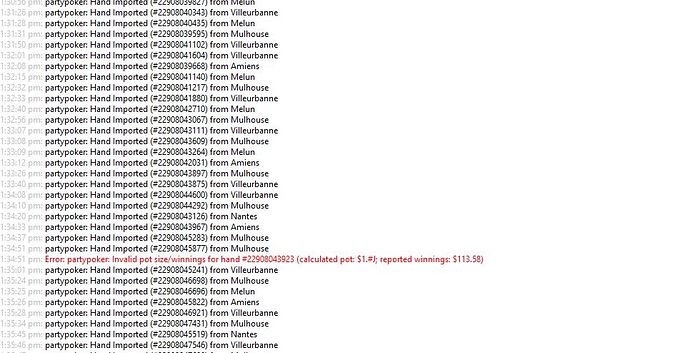 J'ai des pb avec les hh où ça part à tapis depuis que je suis chez party.
Pas seulement PF, j'ai eu récemment un spot où tout est parti river.
Ouai j'ai envoyé un message au support, ils analysent tout ça, à voir
We are aware of the issue with these PartyPoker ‹ Over-Bet › hands with HM3 and PT4 and the developers are working on a fix for a future beta update.
IMP-608: Incorrect import error for some overbet party hands (regression)
Regards,
Fozzy71
Customer Support
Hold'em Manager
Ça fait plusieurs mois que les soucis sont récurrents. Les utilisateurs de hand2note vous avez des soucis ?